Marketing & Communications Executive, UK & Europe
147405
Contiki
London
,
England
March 6, 2019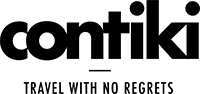 Contiki is the legendary worldwide leader in vacations for 18 - 35 year olds. For over 50 years we've been taking like-minded travellers around the world offering unforgettable experiences and memories in over 50 countries across six continents.
Have a passion for travel? Like to work with cool and interesting people? Check out the list of positions available with Contiki.
Marketing & Communications Executive, UK & Europe
About Contiki:
Contiki is the world leader in youth travel experiences for 18-35s. We're a brand who put discovery, epic moments and making every second count at the heart of everything we do. For over 50 years we've been showing young travellers the world, offering unforgettable experiences in over 50 countries across 6 continents. We're young, we're wild and we're free; we know that you only get one life, one shot, so make it count. #NOREGRETS
Have a passion for travel? Like to work with cool and interesting people? Check us out at https://www.contiki.com/uk/en, or get social with us at http://facebook.com/contiki, http://twitter.com/contiki & https://www.instagram.com/contiki/
The opportunity:
Contiki are looking for an experienced & digitally minded marketing superstar to help spread the word about Contiki across UK and Europe. You will have two plus years' experience and be able to implement marketing campaigns, write creative, SEO friendly content for the website and engage with the public through social media. In return, we can offer you the opportunity to drive your career as part of a unique, life changing and highly successful global business.

Job requirements:
Develop and manage marketing campaigns working closely with the Head of Marketing
Oversee a social media strategy, including writing and optimising content for social network accounts such as Facebook, Instagram, Twitter and Snapchat
Manage the UK Twitter account including content, copy and reporting
Manage and maintain landing page copy across consumer and trade websites, with optimisation for effective online rankings and engagement
Track and analyse website traffic flow and provide regular internal reports using Google Analytics
Write copy for and proof email marketing campaigns, flyers and posters for both consumer and trade
Identify new trends, evaluate new technologies and ensure that Contiki is at the forefront of industry developments
Load new product offers and discounts to the Contiki website
Manage merchandise stocks for Fam trips, trade incentives and gifting
Oversee brochure fulfilment
Manage consumer and trade events and shows including concepts, guest lists and printed materials
Work closely with the PR agency on developing PR opportunities and communications campaigns

The perfect candidate will have:
Past experience in a similar, fast-paced environment
The ability to manage multiple tasks and work to tight deadlines under pressure
Exceptional copy writing & editing skills, with a good understanding of SEO principals & optimisation
Excellent presentation and communications skills
A real can-do attitude with willingness to get your hands dirty and make great things happen
Strong knowledge of Google Analytics and social media tracking tools
High attention to detail and commitment to deliver outstanding work to agreed deadlines
An energetic and passionate approach to your role and a cultural fit with the Contiki values
Knowledge of the European market and German language skills also an advantage
Experience of working with a PR agency & writing press releases
What's in it for me?
The opportunity to work for a large and highly successful global business who's product genuinely changes people's lives (check out www.contiki.com/reviews to see what our travellers are saying)
The change to work with a variety of talented teams across the business to deliver a world-class l customer experience
A competitive salary and range of company benefits
Important Note: Applicants must be legally entitled to accept and perform work within the UK and European Union.