Contact Centre Executive
147421
Evan Evans Tours
London
,
England
March 7, 2019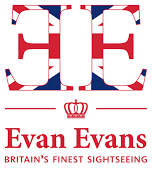 Evan Evans Tours is the oldest and largest sight-seeing company in London and has been accompanying visitors on exclusive city tours and out-of-town excursions for over 75 years. The exciting range of tours highlight the best Britain has to offer, from majestic palaces and castles to quaint country villages and the historic cities of Bath, Oxford and Canterbury. All tours are operated to the highest quality standards on luxury, modern coaches and escorted by the best, professional local guides.
Visit the Evans Evans website >
Contact Centre Executive
Reporting to: Contact Centre Team Leader
Contract type: 6 Month Contract (April 1st - 30th September) with the chance of extension
Working hours: Rotational shift from 2pm - 7pm.

MAIN PURPOSE AND SCOPE OF THE JOB
Evan Evans Tours is the UK's most established and best reviewed day tours operator in London and has been accompanying visitors on city tours and out of town excursions since 1930. Our mission is to provide high quality sightseeing experiences that showcase the beauty, heritage and excitement of England with tours of London, Windsor, Stonehenge, Bath, Edinburgh and Paris plus Hop-on-Hop off tours, River Cruises and Top attraction tickets.
Working within in a vibrant team in our central London office, the Contact Centre Consultant is responsible for effectively handling travel bookings and enquiries over the phone and email, whilst maintaining a superior standard of customer service in order to achieve the company's sales and service targets. Working in a team environment, the role is focused on service excellence and being an expert on the product range which will enable us to continue being the highest reviewed day tour operator.

KEY RESPONSIBILITIES AND OBJECTIVES
Booking tours and venues with speed and accuracy via email, telephony and face-to-face
Providing excellent customer service
Maintain an accurate and comprehensive knowledge of the product range
Participate in on-going learning and development activities
Taking initiative for coming up with new ideas and changes to current processes
Development of relationships with our suppliers, agents, guides and guests
Working together with teams throughout the company to develop best-work practices
Supporting the operations team in dealing with on-tour emergencies, rail departures and liaising with tour guides
Adhere to company KPIs and reach personal targets

COMPETENCIES
Efficiency
Attention to detail
Strong work ethic
Team Player
Positive Attitude
Customer Focussed
Goal Oriented with a sales mentality
Strong communication skills
Self-Motivated
Ability to take initiative
Organisational skills
Adaptability/Dependability/Reliability/Flexibility

EXPERIENCE & EDUCATION
Fluent English speaker (both written and spoken English)
Additional languages a plus
Office administration and/or computer skills
Travel or hospitality industry experience is highly regarded but not a requirement
Knowledge of London and attractions will be an advantage but is not a requirement