Sales Executive
149746
Evan Evans Tours
London
,
England
Apply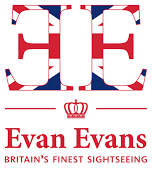 Evan Evans is London's oldest and largest tour operator, with over 85 years' experience in delighting customers. Specialists in city tours and out-of-town excursions, Evan Evans provides unforgettable journeys and experiences to Britain's most iconic locations. As part of the Travel Corporation family of brands serving more than 1.9 million guests annually, Evan Evans is driven by service and committed to providing immersive and unique experiences that journey deep into the heart of Britain's incredible history, culture and legends. All tours are operated to the highest quality standards on luxury, modern coaches and escorted by the best, professional local guides.
Visit the Evans Evans website >
Sales Executive
Reports to: London Sales Manager
Additional Key Relationships:
Other Sales Executives
International Sales Team
Accounts Department
Contact Centre Department (Supervisors)
Role purpose:
We are looking for an enthusiastic, energetic and talented sales executive to help support, maintain and expand the growth of our B2B business in London. We need someone with a charismatic personality and relationship building skills to help drive the sales of an established and thriving brand. This is an exciting role for an individual that has a sales background and wants to develop their sales techniques and knowledge of the Tourism industry.
Your role will involve:
Acting as the main point of contact for sales related queries from dedicated account base
Checking the Sales mailbox daily and responding to enquiries, issues and complaints
Maintain your B2B database for your accounts
Training clients on new and existing products and our online portal
Monitoring competitor activity (on- and off-line) and keeping the Sales Team informed
Working closely with all departments to ensure the Evan Evans KPI's are delivered
Build/maintain relationships with existing and new accounts
Making sure accounting invoices are up to date
Keep in regular contact/visit with accounts via email, phone
Sourcing new business from the hotel concierge, ticket agent and other London sales channels
Proactively driving ideas to help increase sales
Attending the Golden Keys Monthly Networking meeting in the evening of the first Thursday of every month and other familiarisation events as required.
Skills & attributes required:
Well organised, with a planned approach and an ability to prioritise
Fluency in English, both verbal and written
Excellent communication skills
Exemplary customer service skills
Self-motivated and good at problem solving
An approachable manner with both colleagues and clients
Excellent numeracy skills / experience of cash management
Good Negotiation skills and Presentation skills
Able to be work flexible hours where required
Must hold a valid UK/EU passport or a passport with UK working visa
About Evan Evans:
Evan Evans Tours is a unique brand with an incredible history. Since 1930 we have been delivering Britain's Finest Sightseeing making us the largest and most experienced operator in our field.
Evan Evans provides unforgettable journeys and experiences to Britain's most iconic locations. Our guests can relax in comfort as our captivating guides unravel the sights and stories of Britain, brought to life with our exclusive, cutting-edge audio VOX technology.
As experts in sightseeing and driven by service, we're passionate about creating memories which will last our guests a lifetime.
Our product range includes full- and half-day coach tours, walking tours, day & overnight rail tours, chauffeured tours and a wide range of tickets to London's top attractions.
Please visit www.evanevanstours.com for further details.
About The Travel Corporation
Our parent company, The Travel Corporation, is a worldwide collection of award winning travel brands.
Our philosophy is simple. To create enriching experiences for our travellers by combining an unbeatable mix of exceptional service and quality at great value.
No matter what your taste, whether you are a family or a couple, a group or travelling solo - The Travel Corporation offers something for everyone.
Our multi-award-winning portfolio ranges from luxury hotels and boutique river cruises, to independent holiday package companies and a variety of guided travel experiences.
As a worldwide travel expert, with 40 sales offices and 10,000 team members, serving over 2 million customers annually we take our travellers to over 70 countries.
Being a 4th generation, family-owned business that is financially independent, we pride ourselves on taking a long-term view, with an ethos of attention to detail in all areas of the company.
Please visit www.ttc.com for further details.