Welfare Manager
146766
Contiki
London
,
England
January 7, 2019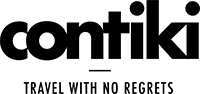 Contiki is the legendary worldwide leader in vacations for 18 - 35 year olds. For over 50 years we've been taking like-minded travellers around the world offering unforgettable experiences and memories in over 50 countries across six continents.
Have a passion for travel? Like to work with cool and interesting people? Check out the list of positions available with Contiki.
Welfare Manager
About Contiki:
Contiki is the world leader in youth travel experiences for 18-35s. We're a brand who put discovery, epic moments and making every second count at the heart of everything we do. For over 50 years we've been showing young travellers the world, offering unforgettable experiences in over 50 countries across 6 continents. We're young, we're wild and we're free; we know that you only get one life, one shot, so make it count. #NOREGRETS
Have a passion for travel? Like to work with cool and interesting people? Check us out at https://www.contiki.com/uk/en, or get social with us at http://facebook.com/contiki, http://twitter.com/contiki & https://www.instagram.com/contiki/
About the role:
Contiki Holidays is looking for a Welfare Manager to join our Global Operations Team, based in Bromley. The successful candidate's responsibilities will be centred on two focus areas. Firstly, by contributing to, and upholding Contiki's policies and procedures on traveller welfare to ensure the welfare needs of our travellers are met, while remaining compliant with legislative requirements. And secondly, by providing on-trip specialist support for our young travellers around the world when required.
This demanding but fulfilling role is likely to suit a travel or welfare professional who has a compliance, regulatory, medical or legal bent and an interest in specialist customer care. The role will involve occasional travel, given the need to deliver training to our overseas operations teams, and to support trip representatives and travellers both remotely and in-destination when your specialist knowledge is called upon.
You will ensure Contiki has the appropriate policies and processes in place to minimise risk and to encourage safe working practices, as well as help us react efficiently and effectively when incidents occur. You will help define and uphold our duty of care to customers and colleagues alike. The successful candidate will be expected to attend professional training courses throughout the year pertaining to compliance, health & safety and incident management and to champion the relevant learnings and best practises throughout Contiki's operations team.
You will possess great training skills, be a strong influencer, great listener and have a genuine interest in supporting the welfare of young people. You'll possess the authority needed for this critical role but also be highly flexible and have a sense of fun. After all, Contiki exists to connect young people to the time of their lives!
Note: though the role will primarily be focused on Contiki's operation, it will additionally support fellow Travel Corporation brands Busabout, Haggis Adventures and Shamrocker Adventures, which also operate in the youth travel space.
Specific responsibilities will include:
Own and uphold Contiki's duty of care / welfare policy towards Contiki's travellers
Attend a range of external meetings / training events pertaining to compliance, health & safety and incident management - then ensuring Contiki's adherence to guidelines recommended in those meetings
Provide Contiki's Global Operations Team with specialist training on matters pertaining to compliance, customer welfare, health & safety and incident management
Implement a support system that provides Contiki's travellers and trip representatives with a confidential means to voice their concerns or worries while on trip - and help respond to them
Work collaboratively with the Operations Teams around the world to handle complex customer care issues through to mutually satisfactory resolution
Provide support to Contiki travellers and / or representatives while on-trip when required
Facilitate crisis intervention and prevention programs for the business on a global scale
Support the Operations Team in ensuring and providing flawless, upscale, professional and high-class guest service experiences
Analyse customer feedback and provide strategic direction to continuously improve overall service ratings
Assist Operations team with planning and carrying out of training for all contractors in various aspects of Service Delivery with the aim of providing excellent customer service.
Assess staff performance and provide guidance / identify opportunities to improve Service Delivery
Professional/Personal qualifications
Minimum 5 years' experience in customer support & welfare, ideally in travel but other industry backgrounds considered
Demonstrated experience of providing specialist customer support (experience working with young people preferred)
Compliance, regulatory, legal, medical or policing background or qualifications would be advantageous
Strong customer care background; ideally in dealing with complex cases such as those involving mental health, antisocial behaviour and ethical issues
Honed training / coaching ability and great presentation skills
Crisis management experience
Excellent organisational and leadership skills
Top communication and interpersonal aptitude
Flexibility to travel at short notice when necessary